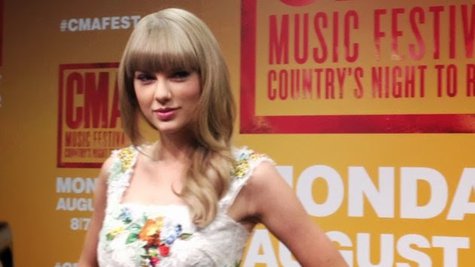 Since she split with One Direction 's Harry Styles , Taylor Swift hasn't been officially linked to anyone, though her love life's been the subject of numerous rumors. But one of her best male buddies says he wouldn't mind if she ended up with one particular guy: Orlando Bloom.
Ed Sheeran tells the Irish Examiner that he's met the actor and thinks he's a solid dude. As you'll recall, Ed's song "I See Fire" was the end-credits theme for the movie The Hobbit: The Desolation of Smaug, in which Bloom appeared, and he tells the paper he met the actor at the L.A. and German premieres of that film.
"We spent four days together," he says. "He's so lovely and really cool." As for his chances with Taylor, Ed says, "They live in the same building, so the magic might present itself, eventually."
Of course, there have already been reports that Orlando has been "chasing" Taylor and "begging" her for a date, but she's "playing hard-to-get." Perhaps we'll hear all about it in song form when she releases her new album this fall.
In that same Ed interview, he says that Taylor approves of his own girlfriend, Athina Andrelos , but admits, "It's hard to hold down relationships and friendships when you travel so much."
Follow @ABCNewsRadio
Copyright 2014 ABC News Radio