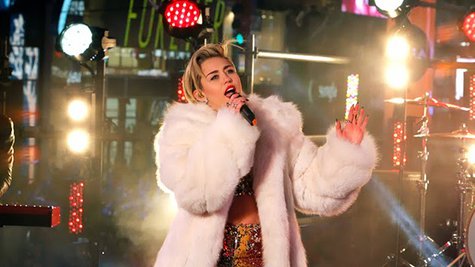 Miley Cyrus lost her beloved dog Floyd earlier this year, but she'll always keep his memory close to her heart -- literally.
She now has a tattoo below her left armpit dedicated to Floyd, whose death she announced on April 1. She revealed the fresh ink on Instagram -- it depicts a dog with a message that reads, "With a little help from my fwends." It's a reference to the Beatles song "With a Little Help from My Friends."
Late last month, Miley announced she'd added a puppy to her family, named Emu Coyne Cyrus . It appears to be named after Flaming Lips frontman Wayne Coyne , whose band recorded Beatles covers with her earlier this year.
As it happens, Coyne and his girlfriend got the same Floyd tattoo as Miley.
Elsewhere in Miley's world, the New York Post reports Liam Hemsworth spoke fondly of his former fiancée while dining with friends in Italy recently. He reportedly said that he and Miley "clicked" as a couple and that they will "always be best friends."
Follow @ABCNewsRadio
Copyright 2014 ABC News Radio