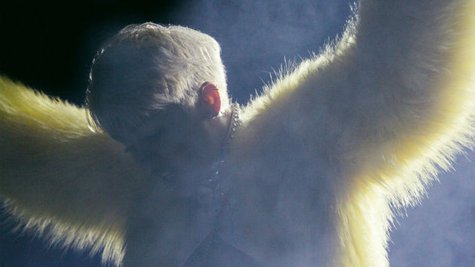 It was announced pretty much last minute, and it aired on a holiday weekend, but still: the ratings for Miley Cyrus' Sunday night NBC special Miley Cyrus: Bangerz Tour were not impressive.
Entertainment Weekly reports that only two million viewers caught the special, which documented one of Miley's European concerts on her current tour. The special pulled just a 0.7 rating among adults 18-49, which is presumably Miley's target demographic.
Miley posted a photo of a dog twerking during the performance of "Party in the U.S.A" on the special, and later was appreciative of those who did tune in, tweeting , "Shank u 4 watching the Bangerz tour NBC speshhhhhh! Seriously y'all."
Follow @ABCNewsRadio
Copyright 2014 ABC News Radio