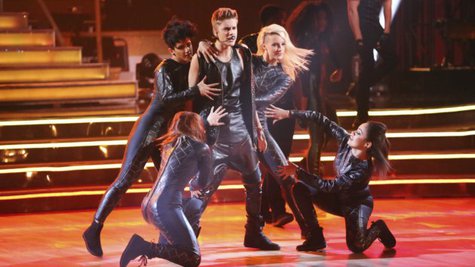 In late January, Justin Bieber flew from his native Canada to New Jersey in advance of the Super Bowl, but his aircraft was detained at Teterboro Airport after inspectors with Customs and Border Protection believed they'd smelled marijuana aboard. The Federal Aviation Administration now says Justin is in the clear.
In a statement to E! News , the FAA says that while there were allegations not only of drug use but also that the passengers interfered with the flight crew, it has "found no evidence that the passengers violated Federal Aviation Regulations."
This wasn't the only incident at an airport involving Justin this year. He was also detained at Los Angeles International Airport following a trip to Japan in April. He was subjected to a routine "Q&A process" regarding his run-ins with the law.
Speaking of run-ins with the law, Justin's DUI trial, stemming from his arrest in Miami back in January, is scheduled to begin Monday. However, he's reportedly struck a deal under which he'll plead guilty to reckless driving, pay a fine and take anger management classes.
Follow @ABCNewsRadio
Copyright 2014 ABC News Radio