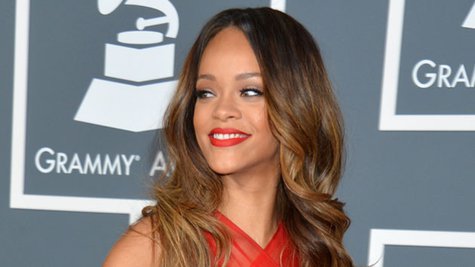 Rihanna has once again posed topless on her Twitter page. However, this time she was snapped with her baby niece, whom the singer cradles in the photo.
The singer shared a series of images of herself holding the newborn baby, one of which shows Rihanna from the rear wearing nothing but underwear as she holds the child, who is wearing only a diaper in the photo .
"Aunty and Me #girltime #twinzies," Rihanna writes in the caption. She also posted three additional photos of her with the child, all of which show Rihanna wearing a black crop top, while the baby wears a white onesie.
While many critics have questioned why Rih posed topless with a child who isn't her own, her fans seem to think Rihanna just has baby fever. One wrote , "I really think Rihanna next on having a baby she been loving her niece like if it's her own." Another added , "Rihanna is obsessed with her niece omg."

Follow @ABCNewsRadio
Copyright 2014 ABC News Radio