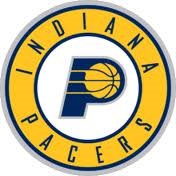 If the Pacers plan on keeping Lance Stephenson, they are going to have to open up their wallets. The Pacers have offeedr the un-restricted free agent a 5-year, 44 million dollar contract.
However, according to Lance and his representatives, they aren't sure they're going to be able to reach an agreement with the Pacers and that it's clear the Pacers want him back and he wants to go back, but they may not be able to come to terms."
According to the report, the Los Angeles Lakers, Chicago Bulls and Charlotte Hornets are among a number of teams that have reached out to Stephenson's agent.
The Indiana Pacers announced Wednesday they have signed undrafted free agent Shayne Whittington, a 6-10, 237-pound center who played at Western Michigan. His senior season, he averaged 16.1 points per game, shot 52 percent from the field, and averaged 8.9 rebounds per game.
Whittington will not participate in rookie/free agent camp as he recovers from a broken fibula in his left leg, sustained in early May during a workout while preparing for the NBA Draft.