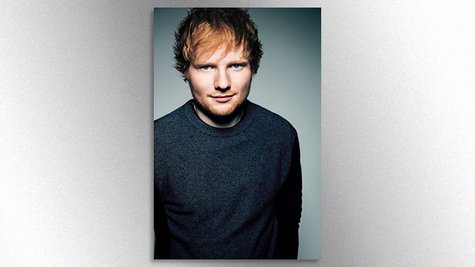 Ed Sheeran 's hot right now, on both sides of the Atlantic. After topping the charts in his native U.K. with his new album, X ( multiply), the singer has now scored his first U.S. #1 album . That makes him a bona-fide international pop star -- not that he thinks he looks like one.
Ed tells Cosmopolitan , "People in pop bands usually look quite nice, but the boy next-door is going to look like a normal person. I don't think I look like a pop star."
Does he think his boy-next-door appearance is one of the reasons he's so popular? Could be: "I think attractive men are quite threatening, because they know they're attractive and go in with a sort of confidence that can be very unattractive," Ed says. "There's a fine line between confidence and arrogance."
It's probably safe to say that Ed could have a beautiful woman on his arm whenever he likes. But what about his relationship with one beauty in particular? "The world is convinced that Taylor and I dated," Ed says, referring to his friendship with Taylor Swift . "Everyone, even my friends are like, 'Yeah, but you did, right?' I haven't. I legitimately haven't," he insists.
Read the full interview with Ed in the August issue of Cosmopolitan , on sale Tuesday, July 8.
Follow @ABCNewsRadio
Copyright 2014 ABC News Radio