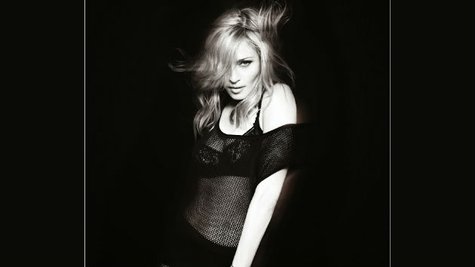 Madonna is hard at work on her new album, and she's dropped a tantalizing hint about one of her new songs, which appears to be titled "Messiah."
The Queen of Pop posted on Instagram a photo of the song's sheet music, captioned " Coming soon........ #promise #keep." She added the hashtags " #sorceress" and " #deep ." She also posted a video of a group of classical musicians playing a few seconds of a song we assume is "Messiah," since she captioned it with the hashtag "#messiah." Madonna also wrote, " Magic makes the people come together yaaaaaaaasssssssssss. " That, of course, is a reference to her previous hit "Music," in which she sang, "Music makes the people come together."
It's not clear when we'll get to hear Madonna's new music. There have been rumors that she's planning one of those "surprise" Beyonce- style releases, but then again, that rumor has now attached itself to several artists, including Adele and, before she released her latest album in the traditional manner, Mariah Carey .
What we do know is that Madonna is working with a variety of collaborators on the project, including producer/deejays Avicii and Diplo, hitmaking writer Toby Gad , and the woman who co-wrote Miley Cyrus' "Wrecking Ball."
Follow @ABCNewsRadio Copyright 2014 ABC News Radio