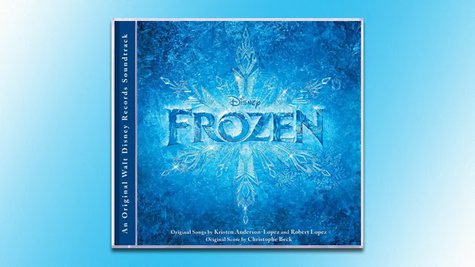 Now that we're halfway through 2014, which artists are leading the race for the best-selling song and album of the year? It's all about "Happy" and "Let It Go."
Billboard reports that so far, the soundtrack to Disney's Frozen is the year's biggest-selling album, with 2.7 million copies sold so far, according to Nielsen SoundScan. Pretty impressive, when you consider that the Frozen soundtrack -- fueled by the success of the movie and the blockbuster single "Let It Go" -- is the only album released so far this year that's sold more than a million copies.
In a sign of the times, this year is now the third in a row where, at the mid-point, only one album has managed to cross the million mark.
The second-best selling album of the year is Beyonce 's self-titled "surprise" disc, which has sold 702,000 copies.
As for singles, the best-selling song of 2014 so far is the tune that was beaten at the Oscars by "Let It Go": Pharrell Williams ' "Happy." It's sold 5.6 million copies this year. The second best-seller of the year is Katy Perry 's "Dark Horse," followed by John Legend 's "All of Me."
Follow @ABCNewsRadio
Copyright 2014 ABC News Radio