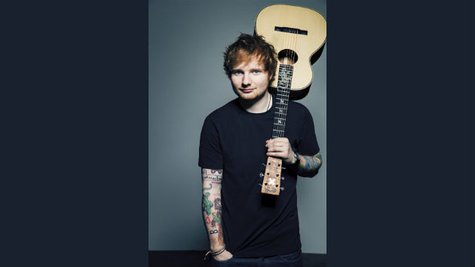 Having conquered the charts in the U.S. and the U.K. with his music, Ed Sheeran is now turning his attention to another type of media: books. The singer's first tome is due this fall.
No, Ed hasn't turned into a novelist; the book, called Ed Sheeran: A Visual Journey , is more of an autobiography, featuring original drawings by his childhood friend, artist Phillip Butah , and photographs. In the book, Ed tells, in his own words, the story of how he went from unknown singer/songwriter to chart-topping pop star. He describes his early musical experiences and influences, talks about the recording process and his touring experiences, and "reveals what drives and inspires" him, as he copes with international success.
You can download an excerpt from the book from RunningPress.com now. Ed says it's coming out October 9; Running Press says it's coming out in November. That's because it's coming out in the U.K. a month early.
Follow @ABCNewsRadio
Copyright 2014 ABC News Radio