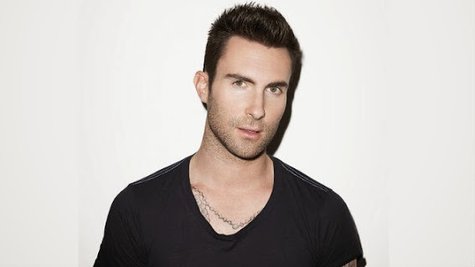 Adam Levine is a guy who definitely enjoys his fame, but you may be surprised by what he claims to enjoy most about being an internationally known rock star. It's not the screaming women, or the boatloads of cash, or the Grammy Awards, or getting to tour the world: it's the food.
Asked by USA Today to name the biggest perk is of being famous, Adam immediately answers, "Getting a reservation at any restaurant in town, at any time. That's the greatest thing about being famous, 'cause I love to eat, and I love to eat at many different restaurants. So anyone who doesn't tell you that that's the best part is crazy!"
"C'mon! You get to go to any restaurant you want: it's the coolest thing ever! Whenever you want, pretty much. So crazy!" Adam adds , becoming quite passionate about the topic. "Like, [we] could go, right now, to Nobu or something, and have an amazing meal that someone is waiting months to have! We're so lucky! Restaurant reservations, hands down."
In the same video interview, Adam is asked to reveal the most and least sexy things about himself. In the least sexy column, Adam admits, "I don't really have a filter, so I say a lotta things that are gross." He also admits to being vain, "kind of," but adds, "I'm not the vainest person in the world."
And what does People 's Sexiest Man Alive think is most sexy about him? He refuses to answer, insisting, "You cannot say what is sexy about you. That is against the law."
Follow @ABCNewsRadio
Copyright 2014 ABC News Radio