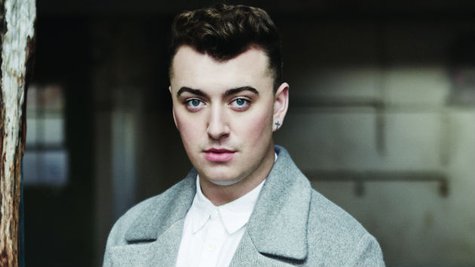 Since People' s reigning Sexiest Man Alive, Adam Levine , is getting married in the next month, the magazine has now turned its attention to the sexy single celebrities out there. Among those who've made the magazine's new list of Hollywood's Hottest Bachelors : Usher , Sam Smith and Ricky Martin .
Usher, a divorced father of two, is praised by People for his rock-hard abs and his cooking skills. He's also given to sexy pronouncements like, "A kiss is everything. You can always tell there's something great about a person from the way they kiss...the wetter, the better."
Sam, who's 22 and openly gay, has said that he's never actually been in a real relationship. People magazine writes that the British singer has got "the chops to croon heart-melting ballads like 'Stay with Me'...which proves he's got a romantic soul just waiting to meet its mate."
Ricky, meanwhile, split with his longtime boyfriend earlier this year. People writes, "The 42-year-old is...a single doting dad to twins. What's missing? A charming co-parent for this adorable papi."
Liam Hemsworth , Prince Harry and True Blood 's Joe Manganiello also make People 's list.
Follow @ABCNewsRadio
Copyright 2014 ABC News Radio