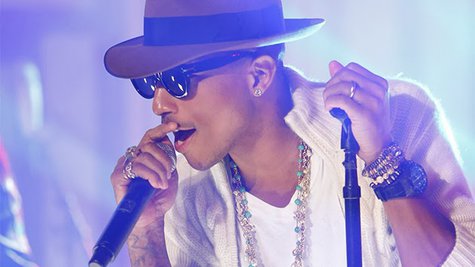 P harrell Williams will perform during Nickelodeon's Kids' Choice Sports 2014, a new awards ceremony being presented by the network.
The singer is expected to showcase his chart-topping hit "Happy" for the upcoming telecast, which will air Thursday, July 17, 8 p.m. ET/PT. Pharrell will be joined by country sensations Florida Georgia Line and host Michael Strahan .
In other Pharrell news, the singer will return as the musical director of the Apollo in the Hamptons benefit at Ron Perelman's New York beach estate The Creeks , according to New York Post 's Page Six . Taking place o n August 16, t he event will also feature The Roots .
Follow @ABCNewsRadio
Copyright 2014 ABC News Radio