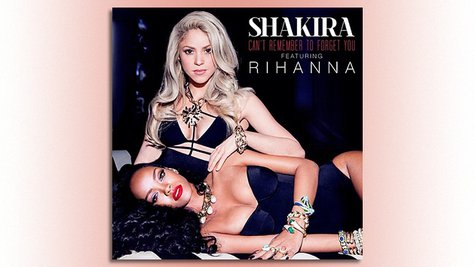 Shakira has premiered her hot new video for "Can't Remember to Forget You," co-starring her collaborator on the song, Rihanna .
Between the two of them, there's plenty of sexy dancing and gyrating in skimpy clothing. They both move seductively against a wall and on a bed.
At one point, we see The Voice coach and Ri-Ri smoking Cuban cigars together.
Shakira releases her new, self-titled album on March 25. She and Usher make their return to The Voice , as replacements for Christina Aguilera and Cee Lo Green , when the show returns to NBC on February 24.
Copyright 2014 ABC News Radio