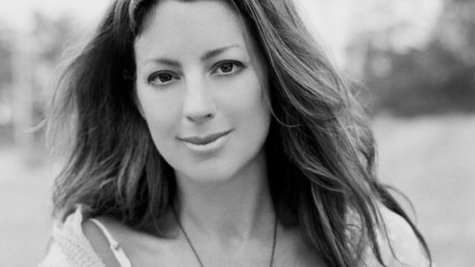 Sarah McLachlan is officially back. The Canadian singer/songwriter will release Shine On , her first full-length album of new material in four years, on May 6.
The singer debuted a new song from the disc, "Beautiful Girl," Thursday night on The Tonight Show with Jay Leno . However, the disc isn't completely finished; Sarah is still recording it in Montreal and Vancouver. In a statement, she says of Shine On , "This album is about moving through the second half of my life in a more mindful and meaningful way, recognizing that every day, every moment is precious and though we all have our issues and problems, our damages, we all have the ability to continue to learn, grow from our experiences, thrive and shine on."
She adds, "Many of the songs are inspired at least partially or wholly by my father's passing three years ago and the profound effect losing him had on me. I had to find my footing again without the anchor of his unconditional love."
Sarah's most recent album, Laws of Illusion , came out in 2010, and debuted at #3 on the Billboard album chart.
Copyright 2014 ABC News Radio