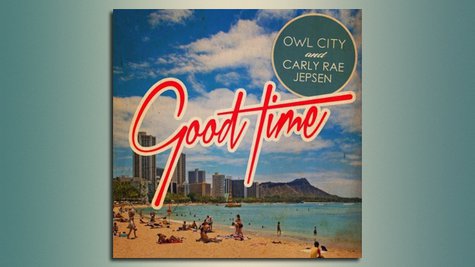 A report that a singer who sued Carly Rae Jepsen and Owl City for allegedly ripping off one of her songs for their hit "Good Time" has won nearly a million dollars in the case is erroneous, according to the singer's lawyer.
TMZ had reported that the singer, Ally Burnett , will collect just over 800 thousand bucks in connection with her 2012 lawsuit, and stated that BMI, the publishing company that collects royalties for "Good Time," was issuing the payment. However, the website has since deleted that story.
Burnett 's lawyer, Jason W. Graham , tells ABC News Radio, "A stipulation was filed to release funds held in the registry of the court. The court hasn't ruled on anything. The funds are not being released to Ms. Burnett." He adds of the earlier report, "Believe me, I wish it had been true!"
For what it's worth, TMZ is now reporting that BMI has placed the settlement in escrow, and that in return Burnett has agreed to drop her suit against them.
Burnett's suit alleged that "Good Time" sounds very similar to a song of hers titled "Ah, It's a Love Song."
Copyright 2014 ABC News Radio