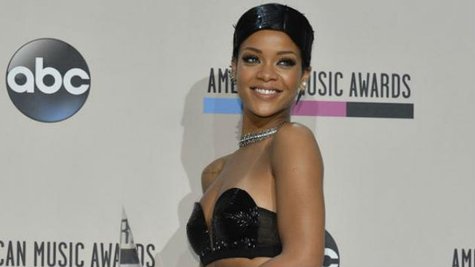 Ever wonder where Rihanna got her love of glamour and makeup? She says it all began with her mom.
"I mean, she had so much makeup when I was a little girl, and mostly red lipstick. I couldn't wait to wear it," said Ri Ri Wednesday night. She was at the MAC Soho Store in New York City for the launch of her brand-new MAC Viva Glam collection, where she also spoke to E! News about beauty, body image and more.
"I put on makeup for the first time when I was 16 years old and it was so much fun and the rest is history," said Rihanna. "Now I'm here sitting with MAC."
The singer also revealed that she deals with body images issues, just like the rest of us, and joked about wanting a bigger butt. "I do pick on my body," she admitted. "It's a thing that women do. We walk in front of the mirror and we look at our butt. Is it getting bigger today? Ew. It's still flat."
As previously reported, all money from sales of Viva Glam lipsticks and lip glosses go directly to the MAC AIDS fund.
Copyright 2014 ABC News Radio