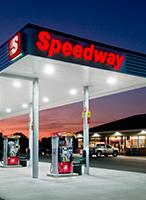 More than 100 Speedway convenience stores in Indiana have been cited for selling alcohol on Christmas.
It's illegal to sell alcohol in Indiana between 7 a.m. on Dec. 25 and 3 a.m. on Dec. 26.
In our immediate area the only Speedway store that was cited was on North Section Street in Sullivan.