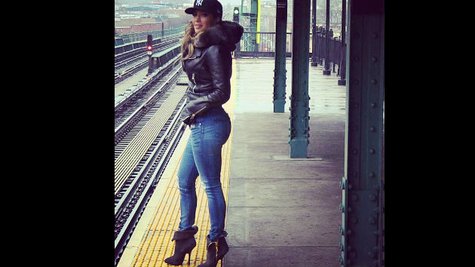 Jennifer Lopez has returned to the block, and her hip-hop roots, in the video for "Same Girl," which was filmed in her old neighborhood of the Bronx, New York.
In the clip , Jenny from the Block dons a Yankees cap, torn jeans, and a hooded jacket while riding the 6 train and hanging with her fans. The video was filmed guerrilla style and premiered on Complex.com .
"This was probably the craziest thing I've done in my career of music and movies," she said about making the video. "I like just being able to do things spontaneously, and not have everything so planned out."
The song, which was written by Chris Brown and produced by Ryan Tedder , will appear on Jennifer's eighth studio effort, due out later this year. So far, she's logged studio time with French Montana , Future , Big Sean , Robin Thicke , and DJ Mustard , as well as RedOne , who will executive produce the project.
Copyright 2014 ABC News Radio