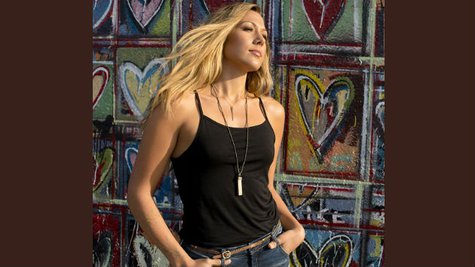 What's better than going to a festival and hearing great music? Enjoying fine wine and gourmet food while you're doing it. Fans will get a chance to experience that in April, when Colbie Caillat and Sarah McLachlan headline the annual Live in the Vineyard festival in California's Napa Valley.
"I am looking forward to returning to Live in the Vineyard and mixing in some of my new music from my upcoming album," Sarah says in a statement. "The event has terrific energy and I love having the opportunity to see other musicians and play in this environment." Colbie adds, "I love being in Napa and playing shows where I'll meet other artists and bands. I love the kind of people who come to the concert and to top it off, my family lives nearby so they will all be there to support [me]."
The four-day music, food and wine festival takes place April 3 through 6 in Napa Valley. In addition to Colbie and Sarah, singer-songwriter Plumb is also on the bill, as is Mary Lambert , the artist who sings the female part on Macklemore & Ryan Lewis ' gay marriage anthem "Same Love." You saw her on stage Sunday night at the Grammys, singing with Madonna on the song as 33 couples, straight and gay, got married in the audience.
The festival also features more than twenty chefs participating in cooking demonstrations and competitions, and wine tastings in scenic locations. But here's the bad news: you can't actually buy tickets to the event; you have to win them through various sweepstakes. Visit LiveintheVineyard.com to register to win, and to find out about all the different ways you can get a shot at tickets.
Copyright 2014 ABC News Radio