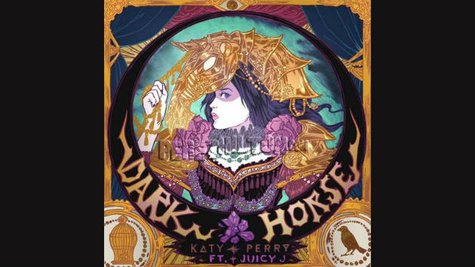 Katy Perry may have missed the top spot with "Unconditionally," the second single from her album PRISM , but the third time's the charm.
PRISM's third single, "Dark Horse," has now hit #1 on the Billboard Hot 100, becoming the second chart-topper from the album, following "Roar." Overall, it's her ninth #1 hit, and marks a bit of a departure for the singer, since it features rapper Juicy J , and includes elements of so-called "trap music."
"This No. 1 is the most unexpected one I've ever had, " she tells Billboard . "Dark Horse' has been a dark horse of a song since August, when [my fans] voted to release it early on iTunes, before PRISM even came out. I'm so thrilled and grateful to have these moments."
With this latest #1, Katy has now scored as many chart-toppers as Elton John , Usher and Paul McCartney as a solo artist. She's just three more number ones away from tying her buddy Rihanna , who's scored 13 #1 hits.
Copyright 2014 ABC News Radio