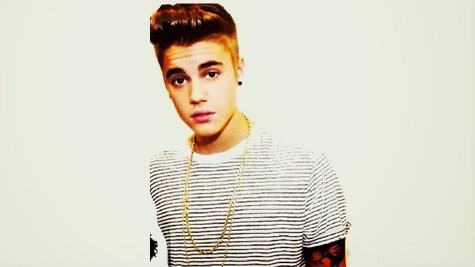 If you hang with Justin Bieber, you'd better be prepared to face the invasion of privacy by the world's media, right? Well, Chantal Jeffries , the model who was with Justin when he was arrested in Miami this week, probably never considered that. She's now issued a statement explaining how upset she is with the "negative attention" she's "recently received in the media."
Saying she's "overwhelmed," Jeffries notes in her statement, "My family and I are particularly upset about the false accusations which have been published concerning my criminal history. For the record, I have not been arrested five times as has been stated in the media, nor am I guilty of physically assaulting anyone, in any way shape or form."
Media outlets including the New York Daily News have reported that Jeffries has a criminal record with five arrests, including one for misdemeanor assault with a deadly weapon. It's worth noting that in her statement, Jeffries did not deny that she has ever been arrested.
"I am a full-time student who had enjoyed a normal lifestyle, free from public scrutiny and criticism, until now," the statement continues. "What has happened to me is wrong. I want people in general, and the media in particular, to consider the impact their disparaging comments have on the individual; especially when their comments are inaccurate."
According to E! , Jeffries was in talks for an interview on NBC's Today show, but it fell through. When fans accused her of selling Justin out, she tweeted that the interview would not have been about the singer, but about "false allegations against me only." E! reports she was also accused of being offered $20,000 to dish the dirt on Justin on another TV show, to which she replied , "I would never 'sell my story.'"
Copyright 2014 ABC News Radio