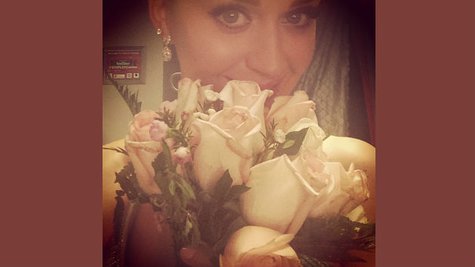 Is Katy Perry the next star to walk down the aisle? It could happen, if that old adage about catching the bouquet is true.
When 33 couples got married in the audience during Sunday night's Grammy Awards, one of them tossed a bouquet, and Katy is the one who caught it. She showed off her prize on Instagram, writing, " Congrats to all the #samelove couples tonight. You had me in tears of joy for y'all! Also... Look who caught the bouquet!!"
After the awards, which sent Katy home empty-handed once again, E! reports that she and boyfriend John Mayer attended an after-party, where they chatted with country star Kacey Musgraves . Kacey, who won two Grammys on Sunday, is one of the opening acts for Katy's upcoming tour. They also hung out with actress and "When I'm Gone" singer Anna Kendrick , who ended up chugging champagne with John later in the evening.
Copyright 2014 ABC News Radio