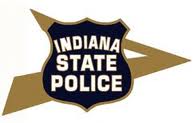 The Indiana State Police Meth Suppression Section has released the number of meth labs seized during 2013.
Eight Indiana State Police personnel were initially certified to begin processing meth lab crime scenes in 1991.
The Indiana State Police began organizing and planning the Methamphetamine Suppression Section (MSS) in 2005 when the first restrictions were placed on the purchase of products containing pseudoephedrine (PSE) and ephedrine, which are used to make meth.
Lab seizures have continued to rise to the point that based on information received from other states, Indiana will be first in the country for lab seizures for 2013.
Locally, law enforcement busted 40 meth labs in Vigo County in 2013 compared to 15 labs in 2012.
Report suspected meth activity anonymously online at www.meth.in.gov or by calling the Meth Tip Line at 1-800-453-4756.
To view the statistics for lab seizures, children affected, arrests, injuries, and lab types, go to the Indiana State Police meth website at www.meth.in.gov and click on the "statistics" link on the left. The website provides information from 2000 through 2013, so a historical perspective is provided. Additionally, a map has been added to illustrate the total number of meth labs reported by law enforcement in each county from 2001 through 2013. The information includes ISP lab seizures as well as lab seizure incidents from other police agencies reported to ISP.