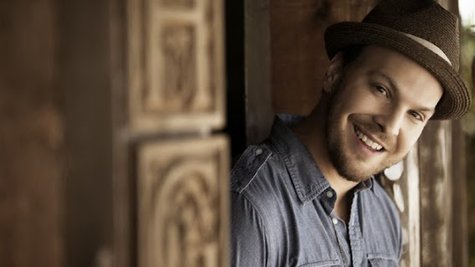 Gavin DeGraw has not one but two new videos for you to watch. One's designed to promote his latest album, while other is promoting the U.S. Olympic Team.
The first one is the clip for "Make a Move," the title track of Gavin's current album. In the clip, nice-guy Gavin turns bad boy, chatting up a waitress in a diner, and then taking her hostage when the police close in. After leading them on a chase, he and the waitress hole up in a motel, do shots, kiss and cuddle. She tries on different clothing and a wig, and he plays the guitar. Then, they break into a house, where he plays the piano. There's more kissing and cuddling, and they seem to get away scot-free We never find out what it is that Gavin did that caused the police to come after him in the first place.
The second clip is for "Everything Will Change," another track from Make a Move, which is the official song of Team USA. We see Gavin performing the song on stage, while various members of the U.S. Olympic and Paralympic teams talk about the challenges that await them in Sochi, where the Winter Games will be held next month.
In a statement, Gavin says , " I grew up watching the Olympics, and it's a dream come true to have had this opportunity with Team USA. I think the song fits because so many of us can relate to that desire to do what you love, put it down for a minute, then make that decision to get back on that horse, because life is really all about following your passions -- sport, music or otherwise -- and, in essence, that's the pursuit of happiness for me."
Copyright 2014 ABC News Radio