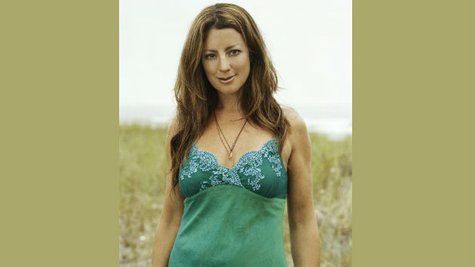 Sarah McLachlan's song "Angel" is used as the soundtrack to a heartbreaking ad for the ASPCA. Now, Sarah is sending up that concept, and her image, in a comical teaser for a Super Bowl ad for Audi.
In the teaser, the Canadian singer says, "Hi, I'm Sarah McLachlan. Will you help these misunderstood animals? Every day, they're crying out for your help." We then see a series of images of a dog with the body of a Chihuahua and the head of a Doberman. The dog is pictured walking on a beach, standing in a field, tearing up a sofa, and hanging out with ducklings, kittens and bunnies. We also see its head, mounted on a plaque, like a hunting trophy.
What is this bizarre creature? It's a "Doberhuahua," as Sara then sings in a heartbreaking song. "Doberhuahua, with a heart as big as your head/You're a friend to all troubled animals/Doberhuahua/You're misunderstood, you're misunderstood."
As the song ends, the following message flashes across the screen: "Meet the Doberhuahua. 02.02.14." That, of course, is the date of the Super Bowl.
Copyright 2014 ABC News Radio