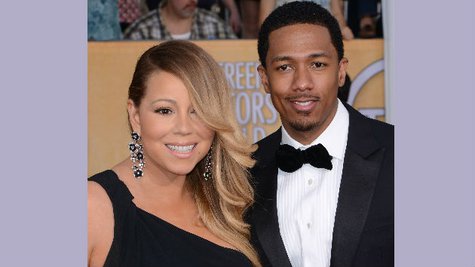 Mariah Carey loves Christmas, and she loves her twins, Monroe and Moroccan . Now, she's combined those two loves into a new project: a holiday children's picture book titled Roc and Roe's Twelve Days of Christmas.
Mariah and hubby Nick Cannon teamed up to write the book, which will be out this fall via Scholastic Press. Aimed at kids ages three and up, the book is illustrated by artist AG Ford , and follows the twins as they tell their own version of the classic carol "The 12 Days of Christmas." It's described by Scholastic as "an adorable spin on a classic tale, sprinkled with humor and heart."
In a statement, Mariah and Nick say, "We are so excited to work with the Scholastic team on our Roc and Roe picture book and we can't wait until this holiday season!"
This past holiday season, Mariah filled her Instagram account with festive snaps, including one where she had Santa Claus come to her room and wake up a sleeping Roc, Roe and Nick.
Copyright 2014 ABC News Radio