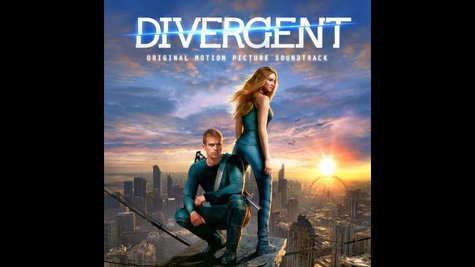 One of the most-anticipated movies in the first part of 2014 is Divergent , based on the wildy-popular series of young adult novels. The movie's soundtrack will feature new music from both Ellie Goulding and Zedd.
Ellie has a brand-new track called "Beating Heart" on the soundtrack, but material from her album Halcyon is also included. In addition, she's contributed vocals to the film's instrumental score, which was created by electronic artist Junkie XL . She's so heavily featured in the film, it turns out, because her music was used by the filmmakers before they even had a soundtrack.
"We started working on the film with songs from Ellie Goulding's album Halcyon and soon found that the texture of her music and the tone of her voice matched perfectly with our film," says the movie's director, Neil Burger . "In many ways, Ellie has become the inner voice of our heroine, Tris."
Divergent tells the story of Beatrice "Tris" Prior, a teen growing up in post-apocalyptic Chicago, where humanity is divided into "factions," based on personality traits such as intelligence or bravery. When she rejects the faction she was born into for another one that's completely different, she finds herself on an adventure of self-discovery, filled with violence, love and betrayal. Shailene Woodley portrays Tris in the film.
The soundtrack, due March 11, also features new music by Zedd: it's a song called "Find You," featuring vocals by Matthew Koma and Miriam Bryant. More artists will be announced soon. The movie itself will be in theaters March 21.
Copyright 2014 ABC News Radio