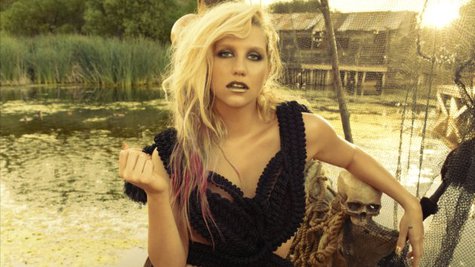 After asking her friend to jump on Twitter and thank her fans for their support, Ke$ha has now made an appearance herself, telling fans that she's finding the experience of being in rehab for an eating disorder to be difficult.
"Hey It's Kesha from treatment. I just wanted to say that this is really hard and necessary work. I'm grateful for all the love and support," she wrote on Wednesday . "i couldnt do this without you."
At least Ke$ha can celebrate the fact that her song with Pitbull, "Timber," is still the #1 song in the country.
Meanwhile, on a lighter note, her friend also tweeted from Ke$ha's account, "Hey guys this is K's friend again. She's doing well and needs more of your teeth to make art with at the treatment center. She misses you :)."
It's a tradition for Ke$ha's fans to send her their teeth; she's created various accessories and articles of clothing with them over the years. However, a spokesperson for the center in Chicago where Ke$ha is receiving treatment told TMZ that fans aren't allowed to send her teeth because they "can't accept human remains."
The rep explained, "There is always a risk that it could be of bio-hazardous material so we are not able to bring in anything that's real."
Ke$ha entered rehab on January 3 for her eating disorder, which her mother has claimed was brought on by body-shaming and bullying by the singer's former manager, as well as her producer, Dr. Luke. Luke has denied those claims. Her mother subsequently joined Ke$ha in treatment a few days later for what she described as "post-traumatic stress disorder."
Copyright 2014 ABC News Radio