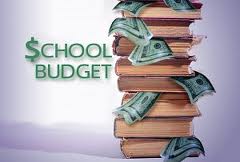 Illinois school officials are asking the legislature for a more than $1 billion increase in funding.
The state is expecting to lose some $2 billion in income tax revenue next year.
Education advocates understand the tough fiscal situation that the state is in but are determined to do what they see as best for students.
The state legislature said $6,119 is the level of funding that should be spent per student but schools are currently funded at about 89% of that level. Coming up with that much money will be tough as state revenue is expected to fall when the state's temporary income tax hike comes to an end in January.