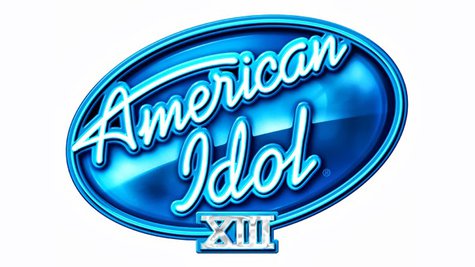 Week two of American Idol 's 13th season began Wednesday night with more auditions, this time in Detroit. On hand were judges Jennifer Lopez , Harry Connick, Jr. , and Keith Urban .
The highlights:
Keri Lynn Roche performed an acoustic rendition of the Imagine Dragons hit "Radioactive." Keith then asked her to sing without her guitar. Keri chose Etta James ' "I'd Rather Go Blind." Harry commented that Keri seemed very comfortable around the TV cameras. She received a "yes" from all three judges.
Bryan Watt , 29, covered Carrie Underwood 's "So Small" on his guitar. The panel thought he came off like a natural, and they put him through.
Khristian D'Avis , who had a strange Italian accent, sang Whitney Houston 's "Saving All My Love for You." J-Lo thought Khristian had talent, though Harry wondered why her accent mysteriously disappeared as she spoke with the judges. Keith said no, but Jennifer and Harry said yes.
An unnamed male contestant walked in as Jennifer was fixing the mic attached to her clothes, near her chest area. He apparently made a crude remark about her adjusting herself that was censored on the telecast. J-Lo quickly explained to him what it was she was really doing. We didn't see his audition.
Initially, Melanie Porras performed "Fever," which was originally recorded by Little Willie John and later covered by Ray Charles , Michael Buble and many other artists. The judges gave her an opportunity to try another song. She took them up on their offer, and selected Bon Jovi 's "Wanted Dead or Alive." Jennifer said she can envision Melanie recording music. We'll see Melanie again.
Maurice Townsend belted out John Legend 's "So High." But he really won over the judges when he brought his kids into the room. Harry let one of Maurice's sons tell the hopeful, "Dad, you're going to Hollywood."

Nineteen-year-old identical twins Rakita and Karlita Gulledge struck out with their version of Beyonce 's "Listen." Harry and Jennifer said there was too much screaming.
Brandy Neelly , whom Jennifer recognized from a past audition, tackled "Wanted" by Hunter Hayes . Jennifer said Brandy had a nasally quality to her voice that should be corrected. Harry advised Brandy to leave it alone. Brandy is headed to Hollywood.
Ayla Stackhouse advanced after singing "Wings" by the British girl group Little Mix . Eric Gordon , a lab technician, got a golden ticket, too, by performing John Mayer 's "Perfectly Lonely."
Art student Ryan Nisbett -- with glasses and a Robin Thicke -type hairstyle -- overcame a cold and delivered a beautiful take on Sarah McLachlan 's "Angel." Harry said he hopes people give him a chance "in the context of American Idol ." After Ryan advanced, Keith predicted, "He's going all the way."
The episode ended with what was essentially a flashback to the opening minutes of last week's season premiere: Marrialle Sellars , 17, playing Bruno Mars ' "Grenade" on her guitar. She's headed to Hollywood.
So far, 119 golden tickets have been awarded. On Thursday night, American Idol will hold auditions in Georgia. The one-hour episode begins on Fox at 8 p.m. Eastern time.
Copyright 2014 ABC News Radio