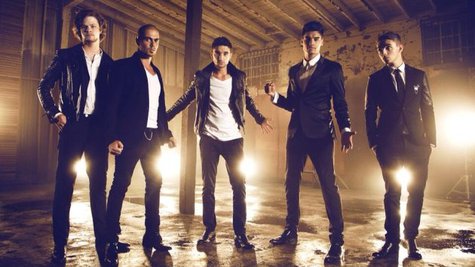 While The Wanted ruled the charts in 2012 with the hits "Glad You Came" and "Chasing the Sun," the group hasn't been able to match the success of those songs with their follow-up singles, at least in the U.S. Now, the group has announced that they are going on hiatus when their forthcoming Word of Mouth tour wraps up.
In a statement posted on their official website , the group says, "This tour will be their last for a while as Tom , Max , Jay , Siva and Nathan have collectively decided to take time to pursue personal endeavors following the tour's conclusion. The band wants to stress to their fans that they will continue on as The Wanted and look forward to many successful projects together in the future. They thank their fans for their continued love and support and look forward to seeing them on tour."
The Word of Mouth tour gets underway next month and runs through May. As for the "personal endeavors," Siva Kaneswaran recently got engaged and signed a modeling deal; Max George has also done some modeling. It's not know what Tom Parker , Jay McGuinness and Nathan Sykes have in store.
Copyright 2014 ABC News Radio