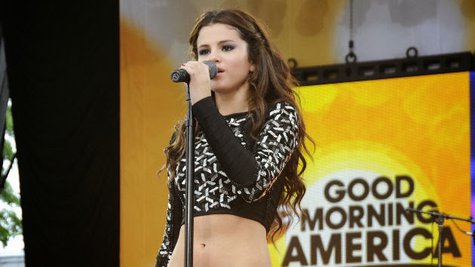 Selena Gomez was in frigid Park City, Utah, Monday while her on-and-off ex-boyfriend, Justin Bieber , was in Miami Beach, but it was the singer/actress who reportedly was getting all hot and bothered -- thanks to an unidentified guy.
Insiders tell People magazine Selena attended an intimate party for her new film Rudderless and spent most of the evening with an attractive young man with shaggy blond hair.
One onlooker tells the magazine, "She went right up to him really early on in the evening." The report says Selena sipped cocktails, chatted closely with the unidentified guy and "casually placed both hands on his legs several times throughout the evening."
A rep for Gomez tells People the two are simply friends.
Rudderless tells the story of a father who forms a band after discovering music demo tapes belonging to his recently deceased son. Selena plays a grieving college student in the film, which co-stars William H. Macy and Laurence Fishburne . Selena was in Park City to promote the movie at the Sundance Film Festival.
Copyright 2014 ABC News Radio