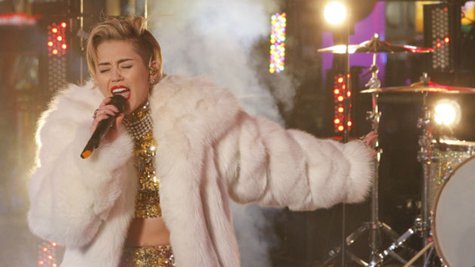 Miley Cyrus will be the latest artist to take part in MTV's Unplugged series.
The cable network announced Monday night it will air Miley Cyrus: MTV Unplugged on January 29 at 9 p.m. Eastern and Pacific time. MTV promises Miley will perform "intimate reinventions" of her hits "We Can't Stop" and "Wrecking Ball," as well as other songs.
Miley is expected to be joined by surprise guests during the special.
In recent years, the Unplugged series has featured Katy Perry , Adele , Adam Lambert , and Lil Wayne , among other artists.
Miley's Unplugged episode will debut less than three weeks before she launches her Bangerz tour February 14 in Vancouver, Canada.
Copyright 2014 ABC News Radio