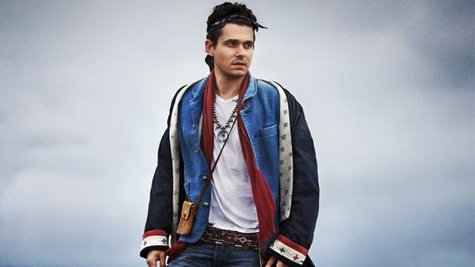 John Mayer 's struggles with his voice over the past couple of years have required him to undergo a great deal of treatment to restore his ability to speak and sing. Perhaps that's why he's being honored this week by UCLA's Department of Head and Neck Surgery.
John is one of several honorees at the department's annual Luminary Awards , taking place Wednesday in Beverly Hills. He'll perform at the event as well, presumably to show off the fact that his voice has been restored to its former glory. Celine Dion , who also has had issues with her voice in the past, will perform as well, as the evening's "Special Guest Entertainment." Legendary entertainer Wayne Newton will host the event.
The Luminary Awards take place just a few days before the Grammy Awards on Sunday. While John isn't nominated, he may very well attend as an escort for girlfriend Katy Perry , who's up for two awards. John will also be taking part in the event that's taping Monday night after the Grammys: the upcoming CBS special The Night That Changed America: A Grammy Salute to The Beatles.
Copyright 2014 ABC News Radio