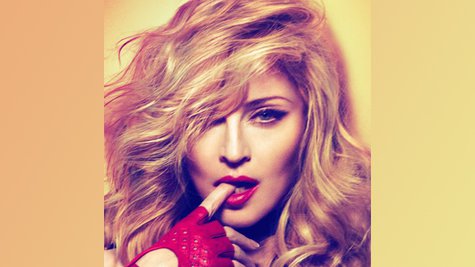 For decades, Madonna's danced across the world's stages, but it appears that all that dancing has caught up with her: she's currently hobbling around New York City on crutches, according to the New York Post.
"She bruised a bone in her foot from dancing in her high heels...she'll be fine and off crutches in a week," her rep told the paper.
The Post also reported that the singer "took a nasty fall" on the slopes during a New Year's trip to the ski resort of Gstaad, Switzerland, but apparently, that's not what resulted in the need for crutches.
Let's hope Madonna is back to her usual super-fit self by February 11, which is when she's due to travel to Toronto for the grand opening of the newest location of her chain of gyms, Hard Candy Fitness. While there, she'll lead a cardio-based dance class for a select group of club members, as well as a group of members of Hard Candy Fitness clubs around the world, from Berlin and Rome, to Sydney, Mexico City and Moscow. Members can audition at the end of this month, and the winners will be flown to Toronto to work out with the Queen of Pop.
Copyright 2014 ABC News Radio