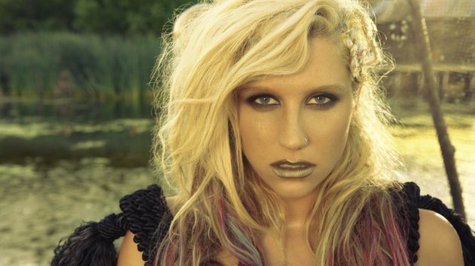 When Ke$ha entered rehab for an eating disorder on January 3, she sounded upbeat, saying in a statement that she'd be done with treatment in 30 days. But now her mom tells People magazine that the situation is quite a bit more serious than previously thought, and that her daughter "almost died" as a result of her illness.
According to Ke$ha's mom, Pebe Sebert, the singer headed to rehab after suffering a breakdown at a gas station a few days before Christmas. After leaving a dinner party, she pulled over and made herself vomit, something she'd been doing secretly to lose weight. According to Sebert, when Ke$ha called her and admitted how much she'd been purging, that's when she started calling treatment centers.
Sebert says that Ke$ha had been "berated and ridiculed for her looks and weight" to such an extent that "she almost died," adding that when she arrived at Timberline Knolls outside Chicago, the doctors "told me her blood pressure and sodium were so low...it was a miracle she hadn't already dropped dead onstage."
"They don't think she's going to be ready in 30 days," adds Sebert. "She's going to be in there awhile."
But the good news, according to Sebert, is that when Ke$ha does emerge, she'll be cutting ties with the man her mom blames for the trouble: super-producer Dr. Luke, who signed Ke$ha when she was 18. As previously reported, Sebert has accused Luke of body-shaming Ke$ha and driving her to bulimia. Now, Sebert tells People that her daughter's illness is a "control issue, and she has no control over her art."
Luke "owns everything," says Sebert. "Her name, her rights. She can't pick her album covers, her singles, who she writes with. She's an amazing songwriter, but he won't use any of her songs." But when she's out of rehab, says Sebert, "She's not going to work with Dr. Luke again...she'll never be in a room with him again, unless it's a courtroom. At this point, she doesn't care if she ever makes a record again."
Luke has denied Sebert's claims that he berated Ke$ha about her weight and looks, but an insider backs up Sebert's account, telling People that the producer "insults her...saying she's not pretty enough or skinny enough," and describes his behavior as "abuse."
Copyright 2014 ABC News Radio