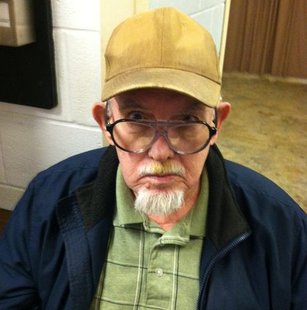 On Tuesday morning this week members of the Indiana State Police, Federal Bureau of Investigation and Internet Crimes Against Children Task Force (ICACTF) executed a search warrant at the home of William J. Mondary in the 400 block of South Park Avenue in Jasonville. The search warrant came following a lengthy investigation by Indiana State Police.
Officers found hundreds of media files which depicted children as young as toddlers engaging in sexual acts or sexually suggestive posing.
The 76 year old Mondary, was arrested on five counts of Felony Possession of Child Pornography and five counts of Child Exploitation. Mondary is now in the Greene County Jail.