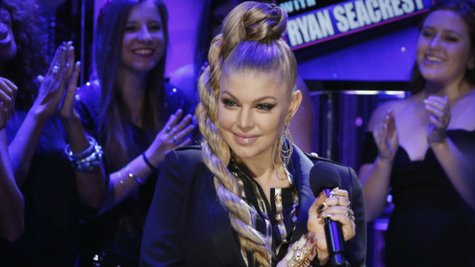 Last year, when Fergie was pregnant, there were rumors that the Black Eyed Peas were considering replacing her -- rumors which were quickly denied by will.i.am . Well, now it's Fergie's husband's turn to deny rumors -- rumors that he's encouraging her to leave the group and focus on her solo career.
Fergie's hubby Josh Duhamel posted on his Facebook page on Tuesday, "Don't believe this bulls**t. Not true." He then linked to a story on Radar Online, which claimed that the actor was "urging" Fergie to "distance herself" from the Peas "so she can re-invent herself as a solo artist without the looming specter of will.i.am influencing every creative decision she makes."
Fergie is working on a solo album -- that's true -- but since she's signed to Will's label, she couldn't very well "distance herself" from the head Pea.
Copyright 2014 ABC News Radio