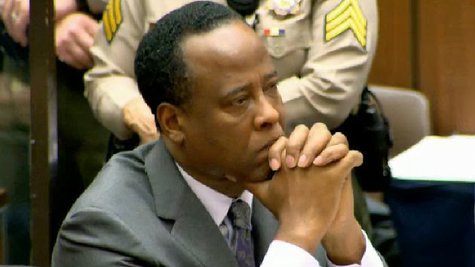 A California appellate court on Wednesday upheld Conrad Murray 's involuntary manslaughter conviction in connection with Michael Jackson 's death.
According to MTV , the California 2nd District Court of Appeal determined there was enough evidence to prove Murray gave the pop icon a fatal dose of the powerful anesthetic propofol, and that the doctor "violated the trust relationship by breaching standards of professional conduct in numerous respects."
Murray was convicted of involuntary manslaughter in 2011, more than two years after Michael's death. Murray was released from jail last October after serving two years of a four-year sentence.
Also on Wednesday, Michael's estate and Lloyd's of London settled a legal battle over whether the insurer should pay 17.5 million dollars on a tour cancellation policy due to Michael's death. According to the Los Angeles Times , the terms of the settlement have not been disclosed.
Michael was rehearsing for his This Is It series of London concerts at the time of his death.
Copyright 2014 ABC News Radio