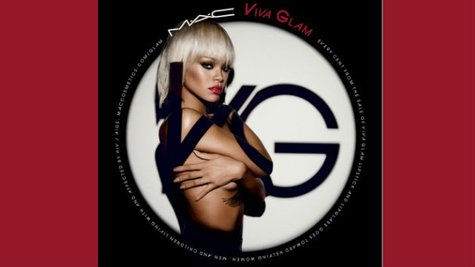 Rihanna has been hailed as one of the world's sexiest women, and seems to take every opportunity to show off her drop-dead good looks and figure. But in the new issue of Teen Vogue , the star reveals that when she was a teenager, she was no beauty, and what's worse, her strict mom severely limited Rihanna's social life.
During an interview promoting her role as the new face of M.A.C. Cosmetics' Viva Glam charity line, Rihanna tells Teen Vogue that she was a tomboy and a late bloomer as a teen; she was also flat-chested and her skin was marred by mosquito bites. "It was a horrible combination," she moans. What's worse, she says, "I wasn't allowed to date. At 13, my mom would tell me, "You can have a boyfriend when you're 16.' And then at 16, she'd say, 'I never said that -- and as a matter of fact, it's 40!'"
Speaking about her involvement about the Viva Glam charity line, which raises money for the M.A.C. AIDS fund, Rihanna tells Teen Vogue , "I've been around so many people who have been affected by HIV and AIDS. It's my turn to spread awareness. Because when people don't talk about this, they feel like it's not happening...My contribution is that every penny from the cost of this lipstick and Lipglass goes to help someone who really needs it. I am doing this especially for young girls."
Indeed, as Teen Vogue notes, HIV infection rates worldwide are twice as high in young women as they are in young men. "Nobody is safe unless you protect yourself," says Rihanna.
Rihanna's Viva Glam lipcolor is red, but she as explains, "I wanted it to be frosty with a creamier finish, so it's softer than RiRi Woo," the color of one of her previous M.A.C. lipsticks. "The more people who can wear it, the more lives are impacted," she adds.
Copyright 2014 ABC News Radio