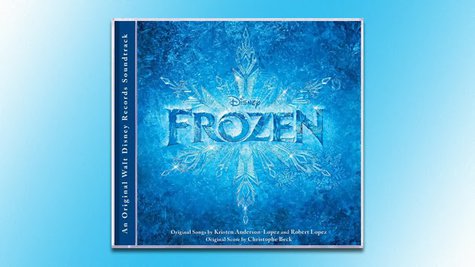 After being knocked out of the #1 spot on the album chart last week by the soundtrack to the hit Disney film Frozen, many insiders predicted that Beyonce 's self-titled disc would return to the top this week. Well, call it a freeze-out: the soundtrack has once again topped the charts, leaving Beyonce to cool her heels at #2.
Billboard reports that the soundtrack's sales aren't due to the popularity of any of its songs, but are because of Frozen's success at the box office, where it's earned over $300 million in the U.S. alone. It's also been among the top three movies every weekend since its release on November 27.
Frozen is the first theatrical film soundtrack to be #1 for multiple weeks since Dreamgirls topped the chart for two weeks in 2007 -- coincidentally, Beyonce was one of the stars of that film. However, to find a soundtrack to an animated film that was #1 for multiple weeks, you'd have to go all the way back to 1994/1995, when The Lion King racked up 10 weeks total on top.
Copyright 2014 ABC News Radio