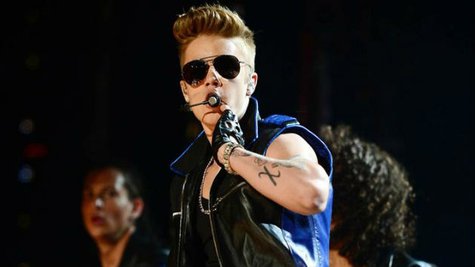 Things are heating up in the Justin Bieber egg-throwing case, in which the singer is accused of pelting his neighbor's home with eggs last Thursday night. The L.A County Sheriff's Department confirms to ABC News that it is now executing a search warrant at Justin's home. They won't say exactly what they're looking for, but after the search is carried out, the next steps will be determined. It's not known if Justin is home.
What is significant, though, is that the case is no longer considered a misdemeanor, because the damage inflicted by the attack was "well over" $400. That makes it a felony.
TMZ reports that police are looking for anything that might link Justin to the incident, including other eggs. While that may sound odd, TMZ notes that if the same kind of eggs are found at the vandalism scene, it could serve as evidence. TMZ also claims that if anything illegal is found during the search of Justin's house, it's "fair game."
Neither Justin nor his team have commented on the incident.
Copyright 2014 ABC News Radio