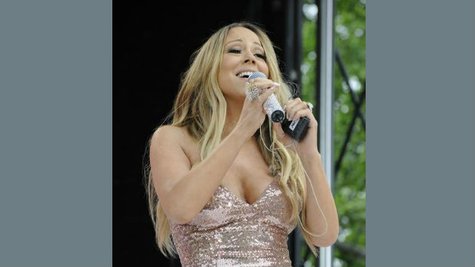 Top-name entertainers from Elton John to Britney Spears get paid millions of dollars to do Las Vegas residencies at various hotels on the Strip. But Mariah Carey would need something more than money to accept such a gig, according to her husband.
Asked what it would take for him and Mariah to headline a joint show in Sin City, Nick Cannon told the Las Vegas Review-Journal , "I mean, [for] me, it probably wouldn't take that much. Mariah? Somebody's gonna have to give her a hotel!"
Nick also continued the T.M.I. offensive the couple has launched recently. Following the revelation in Ebony magazine that the two are members of the Mile High Club, Nick told reporters in Vegas that they way he and Mariah keep their marital flame burning is "lots of sex!"
Copyright 2014 ABC News Radio