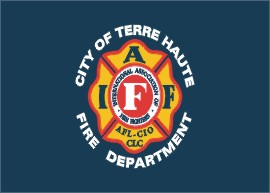 The City of Terre Haute has received a $1.5 million grant that will allow the city to hire 10 additional firefighters for the next two years.
The Staffing for Adequate Fire and Emergency Response (SAFER) grant comes from the Federal Emergency Management Agency.
Terre Haute is one of three central Indiana cities whose fire departments will be able to hire additional firefighters due to the grants.
The fire departments of Anderson and Hammond will also receive help.