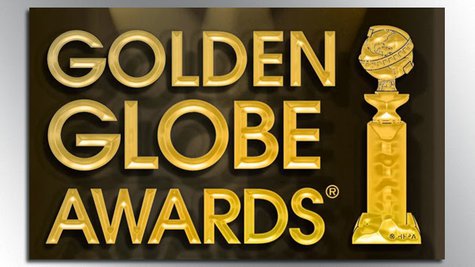 This Sunday night's Golden Globes Awards will find some of music's biggest stars competing against one another to take home the trophy for Best Original Song from a Motion Picture. The nominees include Justin Timberlake , Taylor Swift , fun. guitarist Jack Antonoff , U2 and Coldplay , and their songs couldn't be more different.
Justin received his nod for co-writing "Please Mr. Kennedy," from the movie Inside Llewyn Davis , in which he also co-stars. U2 is up for "Ordinary Love," the song they wrote for the movie Mandela: Long Walk to Freedom. Coldplay is nominated for "Atlas," from The Hunger Games: Catching Fire.
Meanwhile, Taylor Swift, who got a nod last year for a song she wrote for the first Hunger Games film, is nominated once again, this time along with Jack Antonoff, for "Sweeter than Fiction." That's the song they co-wrote for the movie One Chance, based on the real-life story of Britain's Got Talent winner Paul Potts . The fifth nominee is the field the song "Let It Go," from the smash Disney animated film Frozen .
Of this year's field, U2 is the only past winner; they've been nominated four times and won once, in 2003. But Justin Timberlake has the added prestige of actually being part of the cast of one of the Best Picture nominees: Inside Llewyn Davis is up for Best Motion Picture -- Comedy or Musical.
fun.'s Jack Antonoff attended last year's Golden Globes because his girlfriend, Lena Dunham , the star and creator of the HBO series Girls, was nominated. She's nominated again this year, but this time, he can walk the red carpet with her as a fellow nominee. "Yeah...who knows when I'll get to do that again?" he tells ABC News Radio, confirming his attendance at the event. "So I'm not planning on missing it."
"I see it as like...a big celebration," Jack says of award shows, of which he's quite the veteran, thanks to fun.'s success. "In a world where you go to websites that literally have columns like 'Worst New Music' or 'Worst New Films,' and everyone's obsessed with that kind of energy, it's really nice to put on an award show where people who made good work this year are talking about other good work."
Jack also enjoys award shows because they give him the opportunity to dress up a little nicer than his normal onstage rock star duds.
"I grew up going to a lot of Bar Mitzvahs," laughs Jack. "So it's like, my early memories of getting dressed up [are] wearing baggy suits. And so it's nice for me to get dressed up now in, like, a more fitted, attractive look -- because it makes me feel better about myself!"
The Golden Globe Awards will be handed out Sunday, January 12 on NBC.
Copyright 2014 ABC News Radio