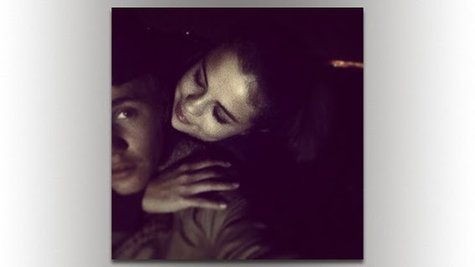 In the last week or so, all signs pointed to a romantic reunion between Selena Gomez and Justin Bieber. The two were spotted riding Segways together, and Justin posted an image on Instagram of them embracing . TMZ also reported that they went camping in Santa Cruz, California in a luxurious RV. But now, a new report suggests that "Jelena" hasn't made a comeback after all.
A source tells E! , "Selena and Justin are not back together," and adds, "Selena and Justin have not gone on any trips together. They have not left town together." A source also tells the website Gossip Cop that the camping trip "did not happen," adding, "There is absolutely not one ounce of truth to anything in this."
OK, so they allegedly didn't go camping together. What about the Instagram photo and the Segway outing? It's possible that the two haven't rekindled their romantic relationship, but are spending some downtime together as friends. After all, both of them are off the road: Justin's supposedly taking a break, while Selena has some free time after canceling her Australian tour.
A rep for Selena responded to ABC News Radio's request for clarification of their relationship with a "no comment." A rep for Justin hadn't responded to emails by press time.
Copyright 2014 ABC News Radio