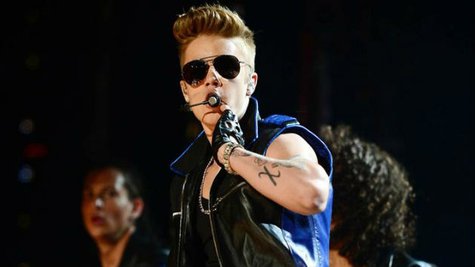 Justin Bieber has been named a suspect in a vandalism investigation, the Los Angeles County Sheriff's Department confirmed to ABC News.
Police were called Thursday night around 7:40 p.m. when Bieber's neighbor claimed the 19-year-old singer started throwing eggs at his house, according to a spokeswoman from the Sheriff's Department.
L.A. Sheriff's Department spokesman Steve Whitmore told KABC-TV that Justin is suspected of both misdemeanor vandalism and assault, because the neighbor and the neighbor's daughter were standing outside on their balcony at the time of the alleged egg attack, and could have been hit.
The Sheriff's Department also said that if detectives found the damage exceeded a certain dollar amount, the misdemeanor charge could be bumped to a felony.
Police have booked videos and photos as evidence in the investigation, the spokeswoman said.
TMZ first broke the news, and has video it claims to be of the neighbor and Bieber shouting as the "Baby" singer threw eggs at the neighbor's house. The video is too dark to see if it's actually Bieber.
An email to Justin' rep requesting comment was not immediately returned.
Copyright 2014 ABC News Radio