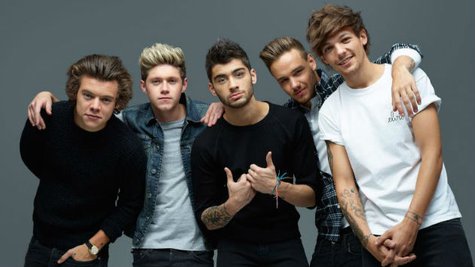 Following a British tabloid report that the members of One Direction are having disagreements over the group's musical direction, Liam Payne has taken to Twitter to assure fans that everything is just fine in 1D land.
The Daily Star had initially reported that the five members of the group are in a "bitter battle" over Harry Styles ' desire to change their sound. It cited "sources" as claiming that Harry is "clashing" with the other four guys because he wants them to start writing more of their own songs, and adopt an "edgier" rock sound in an effort to seem "cooler." What's worse, the paper reports, the other four are reportedly afraid that if Mr. Styles doesn't get his way, he'll go solo and leave the rest of the group in a lurch.
But Liam has shot down the report, writing on Twitter , "Lots of articles saying we are clashing ... no ones clashing we are just having a bit of Family time after hitting the road for 3 years."
Ironically, news of this so-called musical "clash" comes just as 1D is enjoying huge success with their latest single, "Story of My Life." In fact, according to Billboard , it's getting more airplay than any 1D single since "What Makes You Beautiful," precisely because of its sound, which is more folky and acoustic than the group's previous singles.
Copyright 2014 ABC News Radio