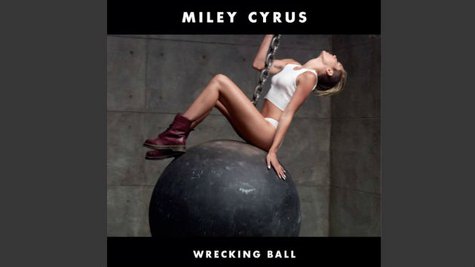 B ritney Spears and Miley Cyrus are friends, have the same manager and have collaborated musically. Now they have something else in common: their videos have been declared too hot for daytime TV, in France.
CSA , the French media watchdog group, announced that Miley's " Wrecking Ball " video and Britney's clip for " Work B***h " are too racy to be shown before 10 p.m. The group noted that many stations in France had been showing the videos during the day, without any warning as to their content, and there is concern they might offend "the sensibilities of young people."
The CSA considers Miley's clip unsuitable for daytime viewing because of its "scenes of a sexual nature," while Britney's got censored for its scenes set in a "sadomasochistic universe" where women are represented in a way "likely to shock many viewers." You may recall that in some scenes in "Work B***h," Britney is dressed like a dominatrix, and is shown whipping women in bondage gear. The video has also faced similar restrictions on British TV.
Copyright 2014 ABC News Radio